-------------

Tahlia Payne
-------------
bachelor of interior architecture
︎
︎
-------------
Vue - Charcuterie Movie Bar
Inspired by the idea of a common catch-up including movies and nibbles. Vue allows users to shop the onsite delicatessen, creating their own charcuterie boards, sharing amongst one another throughout their social cinema experience. With the ability for morning to night trading, this versatile space offers a range of adjustable atmospheres.
Considering both settings, having one main central focus. The idea of this inspired the spatial layout, by incorporating a central feature and place. The charcuterie board itself has also been considered into the spatial layout, by including a variety of areas, catering to contrasting preferences and allowing for a convivial atmosphere.
By integrating tasting stations, with a focus on the audio element of the cinema experience and allowing the potential of educational values, hybridity is exercised. As produce such as specialty meats, cheeses, and wine, often have a story or history connected, users will often become interested in purchasing that produce, supporting local economic sustainability.
An adaptive reuse strategy has been considered by utilising the existing marble and polished concrete, as well as promoting the grid of the existing heritage listed building, as a departure point for the design process.
The traditional cinema curtain has been re-interpreted and incorporated throughout this design, contributing to both acoustic and visual qualities, and creating a sense of belonging.
︎︎︎︎︎︎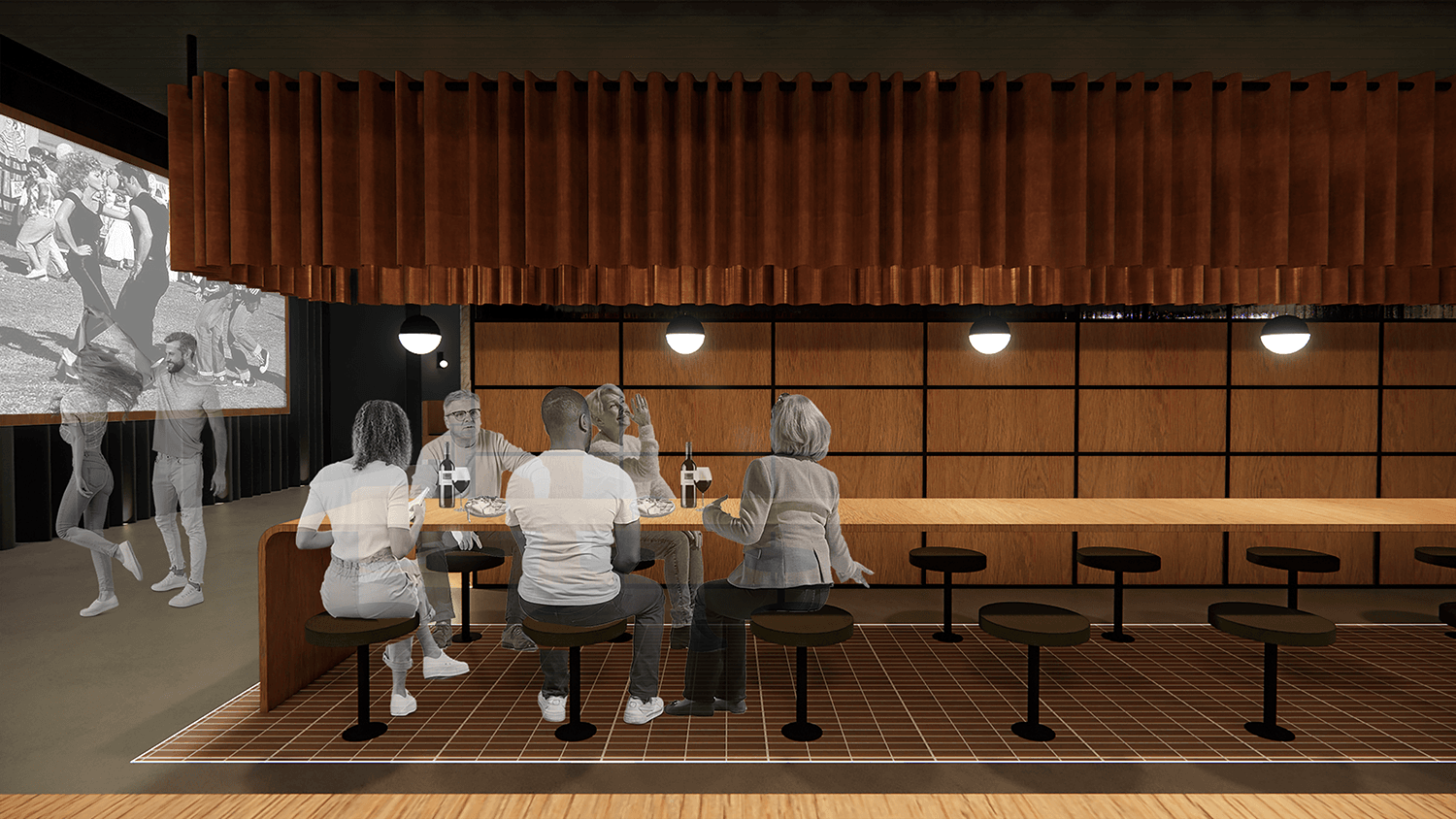 always was, always will be Kaurna land


website and design


proudly supported by:

platinum sponsors









Gold sponsors





Silver sponsors







Bronze sponsors