-------------

Lisette Hickey
-------------
bachelor of interior architecture
︎
︎
-------------
Bloom Alchemy is a flower market and tea bar that exists to celebrate ritual and connection; whether that be connection with self or others. Purchasing flowers or sipping on tea are rituals of connection and celebration. Celebration of a friend's milestone achievement; celebration of the beginning of life; or even a celebration of time to yourself. These rituals encourage positive social interaction and growth of connection.
Located at 21 King William St, Adelaide, Bloom Alchemy aims to be a socially sustainable enterprise encouraging social activities, vibrancy and culture in the CBD. The unique selling point is the engaging experience that this hybrid of typologies creates. The 'Tea Florist' is a tailored experience offering customers the opportunity to enjoy their own 'bouquet' of tea. Tea lovers can develop their custom blend of tea to enjoy on site or at home.
The design concept comes from exploring the rituals of Afternoon Tea, specifically the ritual of sharing three small courses amongst friends.
Bloom Alchemy's intended user experience layers:
1: Hospitality - The Tea Florist.
2: Leisure - A space to sit & reflect.
3: Retail - Flower Market & Point of Sale.
Like the essence of true tea ritual comprises of detail and intricacy, Bloom Alchemy celebrates details and moments of design. The etched tea botanical linework, the brass trim and the evocative flower display all contribute to the occupant's experience by creating simple but thoughtful touches.
︎︎︎︎︎︎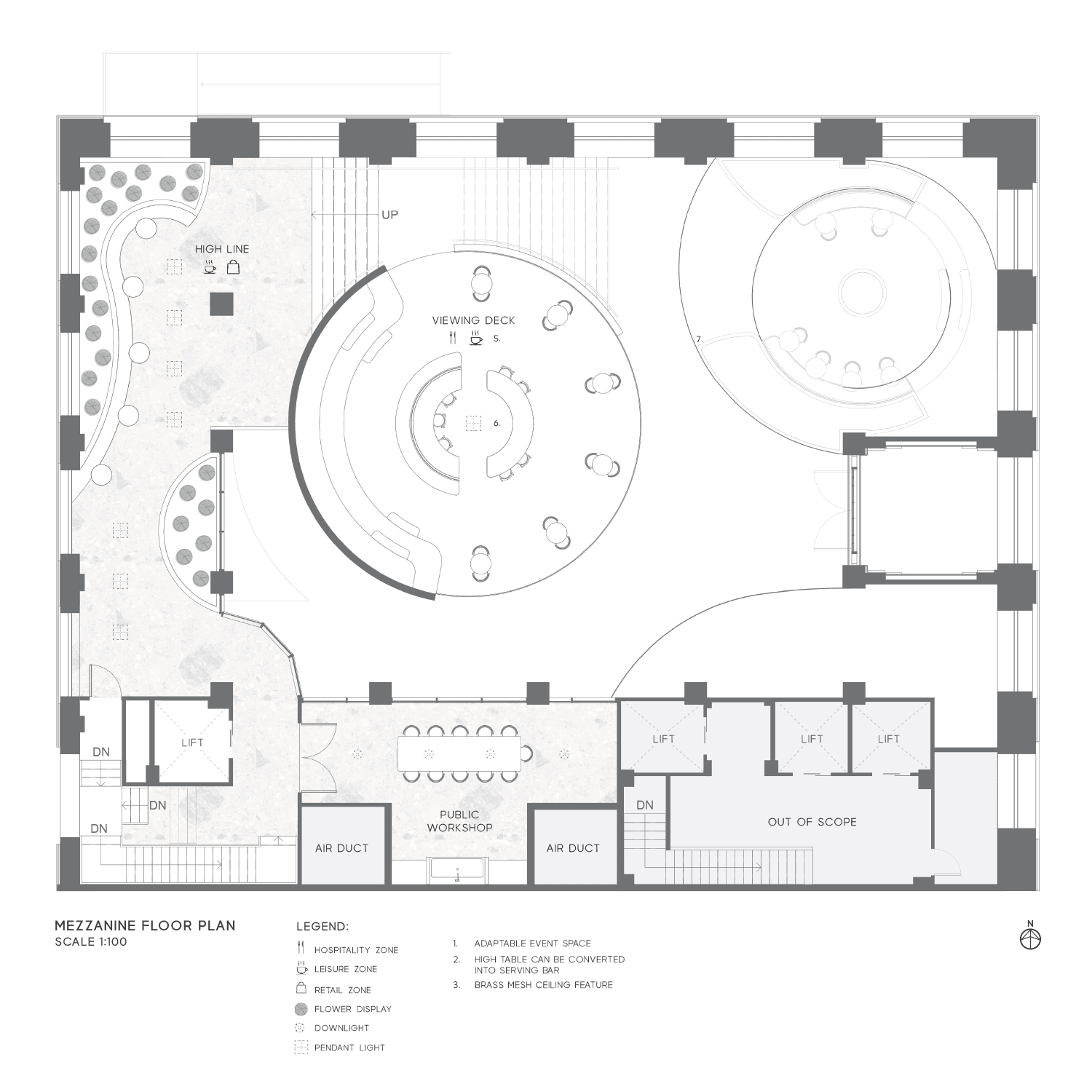 always was, always will be Kaurna land


website and design


proudly supported by:

platinum sponsors









Gold sponsors





Silver sponsors







Bronze sponsors