-------------

Ariana Cannan
-------------
bachelor of interior architecture
︎
︎
-------------
Megabyte is a hybrid social experience that pays homage to 1980's arcades and traditional, fast-paced, Japanese ramen.
Situated in the original 1930's AMP Building, a hybrid of a Japanese Ramen Bar and Video Game Arcade have been introduced in an adaptive reuse intervention. These typologies form a sensually stimulating and visually appealing interior that is full of character.
This is a community space in the hub of Adelaide's CBD where food and play are shared. The words play and experience are used in conjunction with observation and sharing to create six "levels" of space where these ideologies can be lived.
Whilst Video Game arcades are known mainly for game machines, VR booths have been added to the mezzanine level for a 21st century arcade revival. A VR "Battle Arena" is situated above the ramen kitchen. This provides a central stage for 360-degree viewing. The VR player's vision is displayed on transparent LED screens that surround the players. Another feature of the mezzanine is an area of classic arcade machines for a nostalgic moment in time.
As a final university project, Megabyte took many re-iterations to become a design I was truly proud of. Drawing in both my love for sharing the electric fun of video games and a true adoration for Japan's beautiful culture, I couldn't think of a better way to end my Bachelor of Interior Architecture.
︎︎︎︎︎︎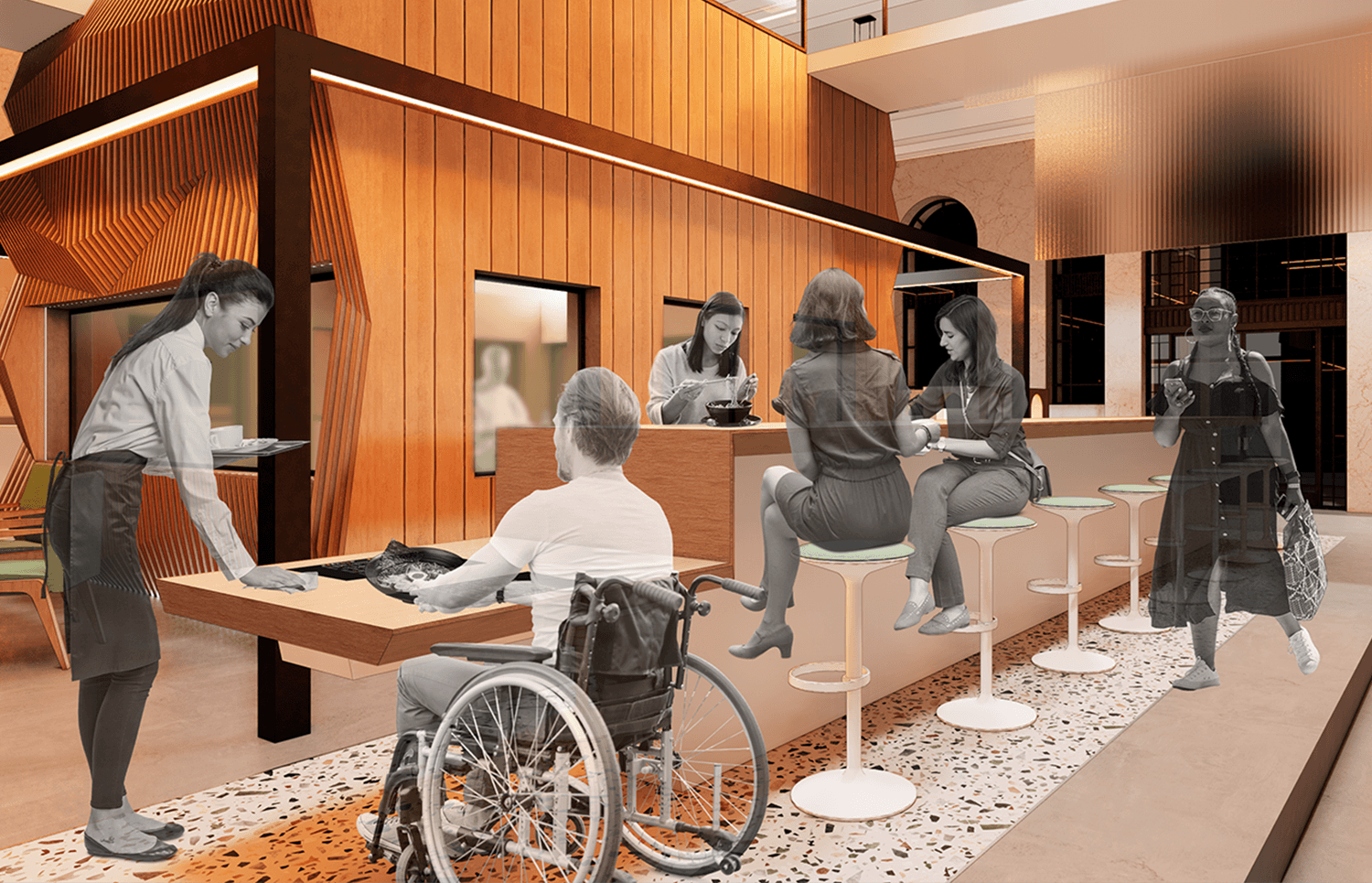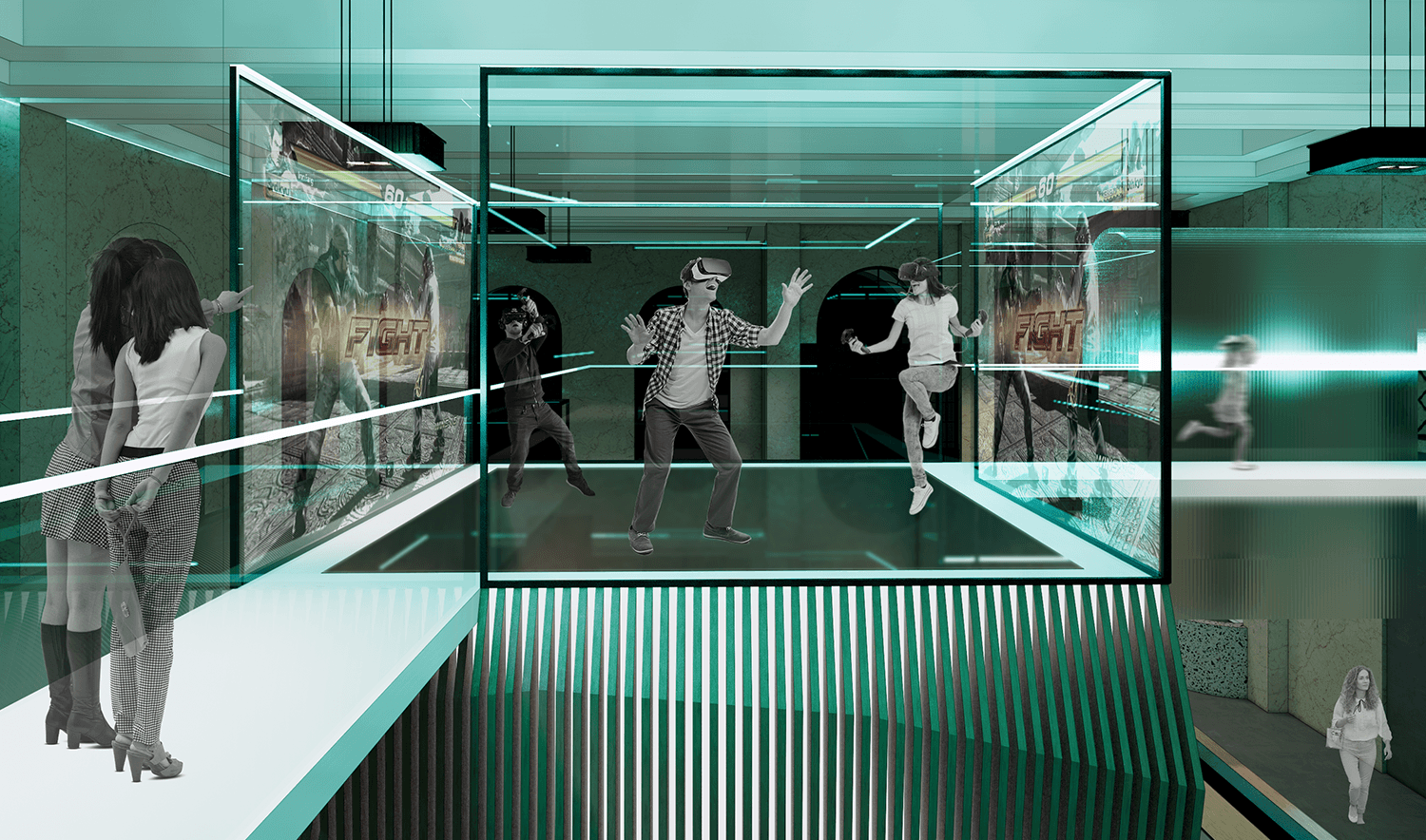 always was, always will be Kaurna land


website and design


proudly supported by:

platinum sponsors









Gold sponsors





Silver sponsors







Bronze sponsors